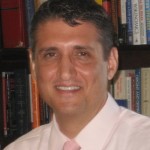 Dr. Paul Marciano is a leading authority on employee engagement and retention. He earned his Ph.D. in Clinical Psychology from Yale University where he specialized in behavior modification and motivation. Paul has served on the faculties of Davidson College and Princeton University where he has taught courses in Leadership, Industrial-Organizational Psychology, Survey Development, Research Methods and Statistics.
Paul has worked in the field of Organizational Development for over 20 years and in 2003 founded the human relations consulting firm Whiteboard, LLC, a company committed to helping organizations cultivate, manage, and grow their human capital through executive coaching, training, facilitation, and team building workshops.
Paul's book "Carrots and Sticks Don't Work: Build a Culture of Employee Engagement with the Principles of RESPECT" (McGraw-Hill, 2010) provides dozens of real world case studies and turnkey strategies to increase employee discretionary effort and reduce turnover in your organization. The book details his acclaimed RESPECT™ Model that has been embraced by schools, medical practices, pharmaceutical companies, manufacturing facilities, sales organizations, consulting firms, and government agencies.
In addition to public speaking, writing, teaching, and consulting, Paul founded and runs ColorMe Company which produces children's arts and crafts. ColorMe was recognized in 2007 by the Wall Street Journal as a leader in for-profit companies which give back to their communities. (www.ColorMeCompany.com)
Paul is also the proud grandson of Ludwig Bemelmans, author and illustrator of the classic children's book Madeline.
Carrots and Sticks Don't Work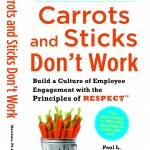 Reward and recognition programs can be costly and inefficient, and they primarily reward employees who are already highly engaged and productive performers. Worse still, these programs actually decrease employee motivation because they can make individual recognition, rather than the overall success of the team, the goal. Yet many businesses turn to these measures first—unaware of a better alternative. So, when it comes to changing your organizational culture, carrots and sticks don't work!
What does work is Dr. Paul Marciano's acclaimed RESPECT model, which gives you specific, low-cost, turnkey solutions and action plans– based on seven key drivers of employee engagement that are proven and supported by decades of research and practice—that will empower you to assess, troubleshoot, and resolve engagement issues in the workplace:
Recognition and acknowledgment of employees' contributions
Empowerment via tools, resources, and information that set employees up to succeed
Supportive feedback through ongoing performance coaching and mentoring
Partnering to encourage and foster collaborative working relationships
Expectations that set clear, challenging, and attainable performance goals
Consideration that lets employees know that they are cared about
Trust in your employees' abilities, skills, and judgment
Carrots and Sticks Don't Work delivers the same proven resources and techniques that have enabled trainers, executives, managers, and owners at operations ranging from branches of the United States government to Fortune 500 corporations to twenty-person outfits to realize demonstrable gains in employee productivity and job satisfaction.
When you give a little RESPECT you get a more effective organization, with reduced turnover and absenteeism and employees at all levels who are engaged, focused, and committed to succeed as a team. In short, you get maximum ROI from your organization's most powerful resource: its people!