Fingers Crossed!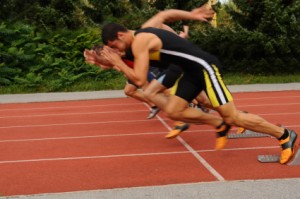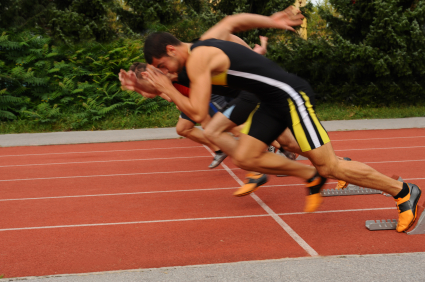 Well, it's here! Today sees the opening of the London Olympics after what seems an age of hype and anticipation. A nation steeped in sporting history and mania has its fingers firmly crossed that the Games are the magnificent and incident-free spectacle expected.
Most observers will have their eyes glued to the athletes vying for glory that could change their lives. For some athletes, the enormity of the potential prize will get the better of them as they succumb to the pressure and nerves that will destroy their dream. For others, it will drive the best out of them as they thrive on the pressure to achieve personal bests and those coveted Olympic medals.
Listening to Radio 5 Live earlier this week, I heard American 200 and 400 metre running legend, Michael Johnson, talk about how he "loved the pressure" of the big events. This is something I wrote about in Harvard Business Review (How the Best of the Best Get Better and Better) as being a major differentiator between winners and "also-rans" in sport and also a big factor in the business world.
There will also be observers who watch the Games from an organisational perspective. This is such a huge event that there are lots of things that can go wrong. When I worked as sport psychologist to the Great Britain 1996 team, I spent as much time dealing with organisational issues as I did supporting the athletes with their psychological preparation to perform. Transport problems in Atlanta meant that athletes who were trying to focus on performing at their best were distracted by concerns that they would arrive at the competition venue on time.
The organisers of the London Games have suffered embarrassment even before the official opening with the North Korean flag fiasco. Hopefully, the athletes will be able to focus on the only thing that matters to them as the Games unfold. Fingers crossed …